As many of you are experiencing the awful destruction of Hurricane / Tropical Storm Harvey, we would like to provide you with helpful hints and tools. Mann Group Properties is dedicated to helping those within our community. Please contact us at (832)226-8698 for resources or help.
Flood Preparation
Have a survival bag packed in case you will need to evacuate your home on short notice. Items to include would be a change of clothes, toiletries, needed medications. Be sure to grab passports, social security cards and important documents like wills, medical paperwork, and bank account information and your local agent with your insurance company phone number available.
If advised to evacuate, do so immediately. Many make the mistake of riding out the storm which inevitably puts themselves and their family in serious danger.
Have floating devices accessible should you stay in your home…kayak, paddle board, boat, etc.
Bring in outdoor furniture and items that could be picked up and thrown easily in case of tornadoes.
Move all furniture to a higher level if possible.
Disconnect electrical appliances and turn off utilities.
Stock up on bottled waters, canned goods, batteries, flashlights, and candles. You never know how long the aftermath of the storm will last.
Have an evacuation plan in place for your family as well as where to meet should you get separated. An ID bracelet for young children is important with information on how to contact you or safe family members.
Fill a gas can with gas as well as fill up your car so you can evacuate quickly before the storm comes.
Be sure your pets are safe by confining them to one room and having their leashes and food easily accessible.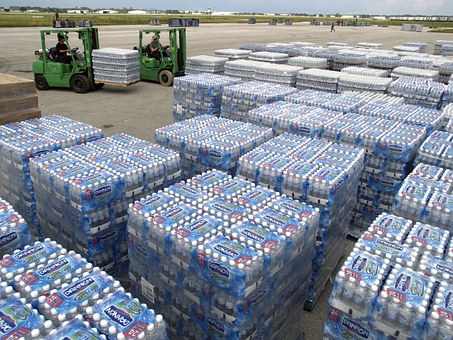 During Flood
Do not walk through moving water. This is dangerous as water as low as six inches could cause you to fall. You also do not know what is in the water that you can not see. Water can also be toxic due to gasoline, raw sewage, oil, or electrically charged from underground power lines.
Do not move into your attic for safety. Go on top of your roof for high safety so that you do not get trapped inside your home with rising water.
Do not drive into flooded areas. Water can be much deeper then they appear. If your car starts to fill with water, abandon the vehicle immediately.
Do not touch electrical equipment if standing in water.
Be aware of where waters have receded. This can cause the road to weaken and in turn produce a sink hole.
For your own safety, DO NOT GO AFTER A VICTIM IN FLOOD WATERS. Throw them a flotation device like a large ball, empty ice chest, or spare tire. Call 911 and report their location. If possible, pull them to safety with rope on flotation device.
Should tornadoes come, you will want to bunker down in an inside room of your home free of windows. Bathtub with mattress above you is the best option if you have that accessible on the first floor.

After Flood
Do not return home until you have been notified it is safe to do so.
Do not drive around to sight see.
Seek medical attention immediately. Do not wait.
If your home flooded, check for safety before entering. Examine walls, floors, doors, windows, and ceilings for risk of collapsing. "The Federal Emergency Management Agency warns that you should check for any visible structural damage, such as warping, loosened or cracked foundation elements, cracks, and holes before entering the home and contact utility companies if you suspect damage to water, gas, electric, and sewer lines." https://www.houselogic.com/finances-taxes/home-insurance/what-do-first-24-hours-after-flood/
Service damaged septic tanks, cesspools, pits, and leaching systems as soon as possible. Damaged sewage systems are serious health hazards.
Watch for animals and creatures that my have entered with the flood waters.
Take pictures of the damage.
Remove anything that came in contact with the contaminated waters including canned goods, medications, food, etc.
Contact your insurance company immediately to report damage. Turn around time on repairs is 1 week to 6 months.
Find out if you are in a disaster area as the Government gives increased resources to the community. https://www.fema.gov/disasters
Once you get the OK from your insurer to remove the water, use a sump pump, available from most hardware or home supply stores for $150 to $500, and a wet vac ($40 to $130). http://www.homedepot.com/s/sump%2520pup?NCNI-5
Keep all records and receipt of repairs done for the insurance company.
WHAT DO YOU DO IF YOU HAVE A PENDING CONTRACT ON A NEW HOME THAT FLOODS?
According to Texas Association of Realtors:
"The Casualty Loss Paragraph (Paragraph 14 of the One to Four Family Residential Contract (Resale)) requires the seller to restore the property to its previous condition by closing. If the seller can't, the buyer has three options:
Terminate the contract and get her earnest money back.
Extend the time for the seller to complete the repairs up to 15 days, with the closing date extended accordingly.
Accept the property in its damaged state with an assignment of insurance proceeds, if permitted by the seller's insurance carrier. The seller also credits the buyer the amount of the insurance deductible at closing.
However, the buyer cannot cancel the contract without giving the seller the opportunity to remedy the situation. If she attempts to do so, she would likely forfeit her earnest money and could be subject to the specific-performance provision of the contract."
https://www.texasrealestate.com/advice-for-texas-realtors/article/the-property-was-damaged-after-it-went-under-contract.-now-what
WHAT ABOUT CLOSINGS DUE TO HOME INSURANCE?
When a storm is named and enters the Gulf of Mexico the insurance companies discontinue writing insurance binders until the storm has passed. Contracts will need to be amended for further closing dates.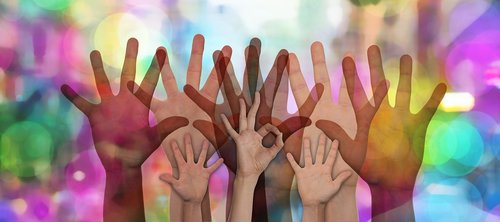 Helping Others
Donate money to charitable causes. A few are listed below.

Donate goods to charitable causes. A few are listed below.

Houston Food Bank http://www.houstonfoodbank.org/
Texas Diaper Bank http://www.texasdiaperbank.org/get-involved/
Donate Blood Coalition for the Homeless http://www.homelesshouston.org/

Volunteer your time. A few are listed below.

Foster for the SPCA https://www.spca.org/foster
American Red Cross http://www.redcross.org/volunteer/become-a-volunteer#step1
Offer your boat to go out and personally save victims.